Beginnings of the company reach back to year 1978. In year 1992 the company transformed into a private company with today´s company name Elkop Ltd.
More than 1 200 000 ladders leave our production halls each year
Every year more than 200 employees process several thousand tons of aluminium and steel on the total of 7 000 m² manufacturing area
Warehouse facilities: 10 000 m²
Investments: 2 mil. EUR in the past 25 years
Average year increase of the turnover is 8 %.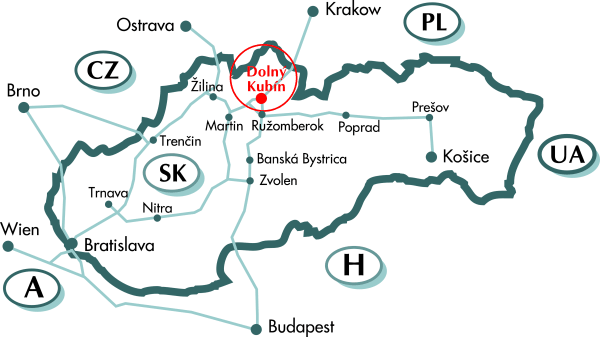 Philosophy
First place in the company Elkop Ltd. belongs to a customer and his wishes and needs. Quality, delivery terms and satisfaction of the customers are basic attributes of the business philosophy of our company. Innovations and development of new products goes along with the needs of the consumer market.
Vissions and goals
Based on the long-term experience in the production of ladders, Elkop Ltd. belongs among the prominent European producers in this sphere. Policy of the company is targeted towards development and manufacturing of practical and quality ladders made of aluminium and steel, also scaffoldings and wide range of other helpers for household and professionals, that make everyday work more simple and safe.
ISO 9001
Elkop Ltd. is certified according to ISO 9001 which is a confirmation and a guarantee of high quality level of not only products, but also of the whole company management.
At the same time, products are certified in several other testing institutes of the world (SUDST Žilina – Slovak republic, TÜV Rheinland – Germany, Intertek – Germany, TÜV SÚD – Czech republic, Standards Institution – Israel, SP – Sweden, Vincotte – Holland, LP – France).
Export
Our company sells its products in Slovakia and exports 98% of the production into 45 countries in Europe, South America, Africa, Asia and the Middle East.
Algeria, Azerbaijan, Austria, Belarus, Belgium, Bulgaria, Croatia, Cyprus, Czech republic, Denmark, Estonia, Finland, France, Georgia, Germany, Greece, Hungary, Iceland, Ireland, Israel, Italy, Kazakhstan, Latvia, Lebanon, Lithuania, Macedonia, Malta, Moldova, Montenegro, Netherlands, Norway, Pakistan, Poland, Portugal, Romania, Russia, Rwanda, Serbia, Slovenia, Spain, Sweden, Switzerland, Ukraine, United Kingdom, Uruguay.